Our mission is to build a boutique-style business full of creativity and fun experiences. One that empowers clients and delivers results through unmatchable communication, education, clarity, creativity and fun. To dive deeper into building relationships in order to create space where people have been given all the information and feel ultra-confident in moving forward at every turn in the process. Making sure clients feel genuinely heard and supported as we curate their individual experiences.
The expertise knowers
High tech enabled
Innovative and Resourceful
Listeners
Creative and Fun
Social Media Savvy
Experience Givers
Creativity
Clarity
Communication
Education
FUN!
Where do you want to be in life? At Real Estate Curated, we know how powerful it feels to navigate real estate so that it aligns with your dreams. The best part of our work is knowing how real estate can help you find happiness and live out your dreams in real-time. You come to us with stories, goals, beliefs, fears, and everything else that comes with making big moves in your life, and we're fascinated with these details. Getting to know them helps us make sure that you get everything you want out of your curated real estate experience—and maybe even more!
Just like you, we move with confidence when we're in our zone of expertise. Even when we achieve excellence, we know there is always more to learn and experience, and we're driven to take every opportunity for intentional growth. Better yet, we know that our work truly matters to the people we work alongside. We're helping people reach for what they truly want, be better versions of themselves, and move into exciting new stages of their lives. 
No two lives look the same, and we find that beautiful. Whether your dream is to grow a sustainable garden to feed your family, open your doors to adopt more pets, or open a pottery studio in your garage, we're here to make sure you land in a place where you can confidently be your authentic self. If you're ready for a skillfully curated real estate experience, let's talk it through over coffee.

We are Relocation Specialists
Having helped countless families relocate across the country, we are uniquely positioned to assist and understand first hand the complexities involved. Kimberly herself also personally managed 2 cross country moves, so when we she says she understands, she really does! She is also working on getting designated as a Relocation Specialist through CERC; a Canadian organization dedicated to improving the employee relocation experience. Additionally she has years of experience supporting families being posted through BGRS.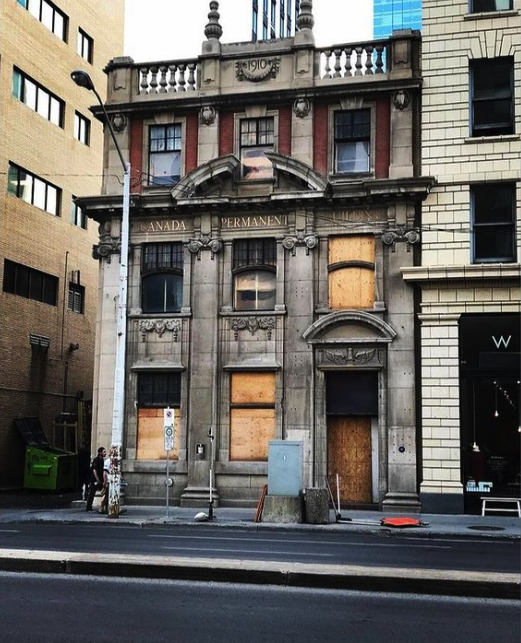 An eye for eclectic multi- functional spaces
An avid lover of creative solutions and design, Kimberly is able to work alongside you to find space utilization opportunities that you perhaps didn't see yourself. Are you keen to work from home, but also want that WFH home space to double as something else? Or are you looking for ways to downsize your square footage without downsizing space for your art studio? We get it! Prepare for lots of brainstorming on things you can do to make it happen. Yes we know we aren't designers, but we know YOU, and want to help you make your life fit the way you want!
Welcome to Edmonton, where real estate is as vibrant as the city itself. If you're ready for a savvy move that, look no further. This dynamic city, offers an irresistible cocktail of reasons to make your mark in its thriving property market.
Affordability That Doesn't Compromise Style
Picture this: a city where your real estate dreams become a reality without breaking the bank. Edmonton's affordability is the ultimate confidence booster. Whether you're a first-time homebuyer or an astute investor, there's a property here with your name on it.
Communities as Diverse as Your Interests
Whether you thrive in a bustling downtown scene or prefer the serenity of the suburbs, Edmonton has it all. Expect top-notch healthcare, recreational facilities, and a close-knit community vibe no matter where you go. Expect options from century homes to infill to acreage properties.
Nature's Playground Right at Your Doorstep
Edmonton is your gateway to adventure, a place to live life a little more boldly. With the world-class River Valley Trail System, dog parks, river sports and more green space per capita than anywhere else in Canada. Not to mention the Rocky Mountains, which offer ample exploring, skiing and hiking opportunities.
Cultural Charisma That Ignites Your Passion
Edmonton is where culture takes centre stage. With theatres, year-round festivals, galleries, and museums galore, including the prestigious Art Gallery of Alberta and the iconic Citadel Theatre, your cultural cravings will be satisfied.
Education Excellence for Lifelong Learners
This city is a knowledge hub, home to top-notch universities and colleges. It's where you'll find the brightest minds. Plus, this educational magnet fuels a steady demand for rentals, making it a playground for real estate investors.
With its diverse economic portfolio spanning oil, tech, healthcare, and education, it's your go-to destination for career growth and financial security. More and more we see companies relocating here to set up shop, which only adds to the diverse options for employment and growth.
EDMONTON REAL ESTATE EXPERT
She's a friendly and down to earth realtor who approaches everything in life with sincerity and humour. Kimbery is the type of person you look forward to sitting down for coffee with on a Saturday morning, whether it's to talk about real estate, your vision for your life, or just the best thing that's happened to you recently. 
Kimberly has been licensed since 2006, and in that time, she's achieved incredible outcomes for her clients, leading to her landing in the top 10% of REALTORS® in Edmonton. If you ask her, she'll tell you that she owes her fulfilling and rewarding career to her strong ability to listen, take intentional action, and invest in good old fashioned hard work. As a result, she's crafted a curated real estate experience that allows her to focus time and attention on her clients throughout the process. 
Whether buying, selling, or relocating—if you want someone who truly understands the market, loves curated experiences, and genuinely wants you to feel heard and supported, your search ends here.
We welcome you to the Real Estate Curated Experience.
Need a few more reasons to work with Kimberly? Here are three!
RE/MAX Hall of Fame Award Recipient 

Top 10% of Edmonton REALTORS® – 2022

Top 20% of Edmonton REALTORS® – 2019, 2020, 2021
Edmonton Real Estate Blog
Find out why so many people are moving to Alberta, and how connecting with a top real estate professional can ensure a smooth transition into your new home.
META DESCRIPTION: When you are looking for your dream home in Edmonton, consider your passions: gardening, entertaining, fitness, or a home office. Let's make it a reality.
It's great to work with people you connect with. Find out why I love my job and the benefits of working with a real estate agent you truly connect with.